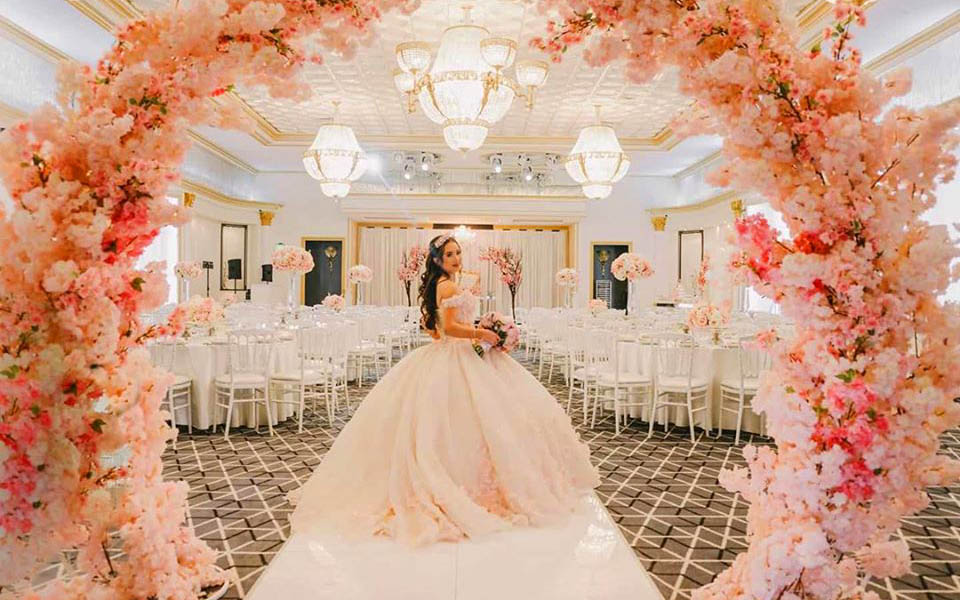 The quinceañera life is about laughing, celebrating, singing, and being able to enjoy the beginning of a new stage of growth. However, you really need to know these quinceañera life hacks to avoid some embarrassed situations!

You, as all girls, want to wear heels, dress differently, put on makeup and so on specially the big day of your fifteen year party. Therefore, there are the following tricks. Dare to experiment! With these hacks you can go on successfully!


1. Quinceañera life hacks about heels
Don't you want to be embarrassed in heels? The best thing you can do is practice with them before hanging out with them. Certainly the magic is when you put them on and start walking, so when you know the heels, it becomes easier to learn to walk with them.
So when your 15th day comes, you'll be ready. You will not feel that the shoes are going to kill you and you will see how everything will flow. So, get ready for your quinceañera life and practice as much as you can. Dance with them and you will have excellent command at your quinceañera.
2. Quinceañera life hacks about the dress
Do you have problems with the strap of the dress when tightening the dress? The best thing to do in that case is to have a clamp inside the dress or fabric. Don't worry if the tweezers seem short, all you have to do is crease the fabric to reach the strip.
3. Are you missing the scrapbook?
The quinceañera album is so desired by girls, but sometimes they can be forgotten. Therefore, it would be an interesting option that instead of having the photo album they have a photo frame that they sign. That is, a huge photo in a frame that all the guests they want can sign.
In this way, you will have the best memory of your quinceañera life that you could have. Also, it would be wonderful to hear the words of the people who came to celebrate their birthday with you. So, don't miss this quinceañera life hack that let you to be original and unique!
4. Makeup
Everything always happens at the party, you must keep the following in mind: First have a portfolio with all your essentials such as a mirror to see you and a lipstick to fix yourself. And it is also important to have blotting paper so that, when it is very hot, you have to dry yourself.
5. Some relay shoes
This is another great quinceañera life hack. If you are celebrating your fifteenth birthday, remember to have a pair of comfortable shoes in your purse. Because maybe heels after a few hours can get you tired. Try to make your shoes nice, shiny and match the color of your dress. You will need them when you are dancing.
6. Button-down shirt
When you do your hairstyle and makeup for your big day of celebration, keep the following in mind: First you must wear a button-down shirt so that it is easy to put on and take off, does not interfere with your hairstyle and does not damage your makeup. It would also be good to walk in cool places so that the makeup does not run.
On the other hand, if you are going to wax, try to do it many days in advance because the skin is usually irritated. And the idea is that the day of your celebration your skin looks radiant, resplendent and intact.
7. Avoiding some discomforts
One of the best tricks to avoid discomfort in your quinceañera life is to use deodorants that are sporty. These types of deodorants are made to give you more protection and are more effective. Some are waterproof and stronger. These deodorants can be used especially if you perspire a lot.
Also, on the day of your fifteenth birthday, eat a light breakfast, this is necessary to avoid a stomach disorder. This will help you to digest and not collapse the stomach between nerves and food.
8. Your skin
To show off glowing skin, apply masks to your face, but more than two days before your big celebration to take care of your skin. It is necessary that you do not use masks the day before your fifteenth birthday because it is not known what reaction it may produce on your face for that day.
You can also apply relaxing creams to your body to give you peace of mind and if they are bright the better. This to give your skin a shimmering touch for the big day.
9. Remove any bruises
If you suffer from a fall days before the party or even on the day of your fifteenth birthday and it causes a bruise on your body or muscle contraction, the best thing you can do is apply menthol creams or ointments that allow you to relax the muscle and relieve the pain. It's also helpful to put ice on the affected area.
Another trick is to have some relaxing tea. Quinceañera life can be stressful. If you are nervous before your big day, the best thing you can do is drink tea that relaxes you. So don't hesitate to take a chamomile infusion, for example. You will see good results and it is completely natural.
10. During the dance
If at the moment of dancing the waltz you fall, the best thing you can do is take the incident with a sense of humor. In other words, you could say something like «I fell so you can have a fun memory». But always keep a smile at all times.
In conclusion
, fifteen years and that stage of living your quinceañera life is where you begin the flower of development. There you begin to have physical changes, your hair grows, your voice changes. Above all, the path of becoming a next grown lady begins. So, take advantages of these great quinceanera life hacks and do it perfectly well!