There are several ways of saving money on your quinceañera. Look at more hints to throw a memorable party without spending all your parents' savings:


1. Find an independent person to buy the cake
Buying a cake is very expensive. When buying it in a bakery, it can be up to 50% expensive than buying it from someone who does it independently at home. Look for those professionals in the social media or in the vendors section of the app and checkout for their previous jobs. You can find an awesome cake for a nice deal.
Another way of saving money with the cake is buying a smaller one plus cupcakes in bulk for a smaller price. You can even have a fake cake for having beautiful pictures and buying smaller cakes for saving money.
2. Share with another girl
If you have a friend or a relative turning 15 the same month as you, maybe you can share a party. You'll have the expenses of the catering and decoration shared, and this will be very helpful. You'll also have double as many people to help you doing things yourselves when possible. You should talk very clearly to the girl about expectations and desires for the party, plus having an integrated planning to make it work. You can create a common profile in the app for that.
3. Limos can be hired in group buying websites
Going to the party in a limo is not a must. But it is really helpful to give your friends a ride, plus having enough space for your ball gown. So, if you decide to hire a limo, search for websites of group buying. They have cheaper prices for the good quality service. Book it in advance and beware of the dates and conditions (it usually has an expiration date).
4. Trim your guest list
Your quinceañera is a time to celebrate and have fun with your beloved ones. It is not necessary to invite every single person you know: be practical! Make a list of guests with people who care for you and are meaningful in your life.
5. Choose non typical days
Not only quinceañeras, but most parties are thrown in a Saturday. If you can do it in a non-typical day, which means not before a holiday nor on a Saturday, you'll find everything cheaper, especially if you are renting a place for your birthday. Friday is a good choice because most people are not working on Saturday, but you can also try it on Sunday or another day that you think will be suitable for your guests. Search for the local venues in the app and contact them to get prices.
6. Make-up and hair
Doing the make-up and hair with a professional can be very expensive. So, one way of saving money in your quinceañera is doing the make-up and hair yourself. Look for tutorials online and try to do it sometimes before your party day. If you have a friend or relative who knows how to do it well, you can also ask for help and borrow their items if you don't have what you need – it would make no sense to save money doing it yourself but spend even more buying make-up.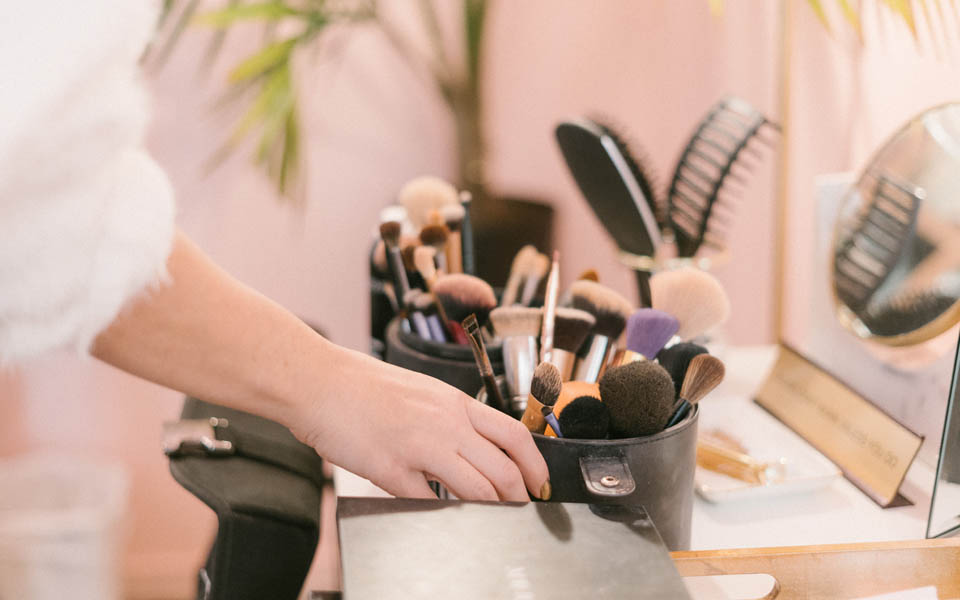 7. Photos by family and friends
A professional photographer makes all the difference for your album. But if you have friends and relatives with a good camera and who can take reasonable pictures, you can save a lot of money asking your beloved ones to take the photos. Be sure to ask people who actually know how to take a reasonable picture. You don't want to only have blurred images to remember your quinceañera.
8. Save money when buying your dress
Do a lot of research before buying your dress. This is one of the more expensive items, look for deals online, outlets, secondhands, best offers listed in the app or even borrow it from someone. There is the option of renting instead of buying it. If you buy it, you can also donate after your party for someone with less money to make her dream come true.
Those hints will help you having your perfect quinceañera spending the less money possible. Remember to count on your friends, not to be shy to ask for help and, most importantly, have fun!