Wearing a red dress is a daring, beautiful move to your quinceanera. It is cheerful and shows you are becoming a woman now. There are different styles, fabrics and models you can choose for your party. Check out some ideas.


1. Layers and glitter
A dress like this is perfect for a traditional party. This tone of red is perfect for every skin tone. The layers in "V" with appliques on the edge give the dress a mexican style look. Also, the strips falling off the shoulder are very charming. Adding some silver details or shining appliques make your dress even more attractive. There is no way you won't rock your party in a dress like this. Changing your crown for flowers will also give you a charming look and make your style unique. A dress like this is perfect for the night, especially if it is cold due to the warmth of the layers.
2. Puffy dress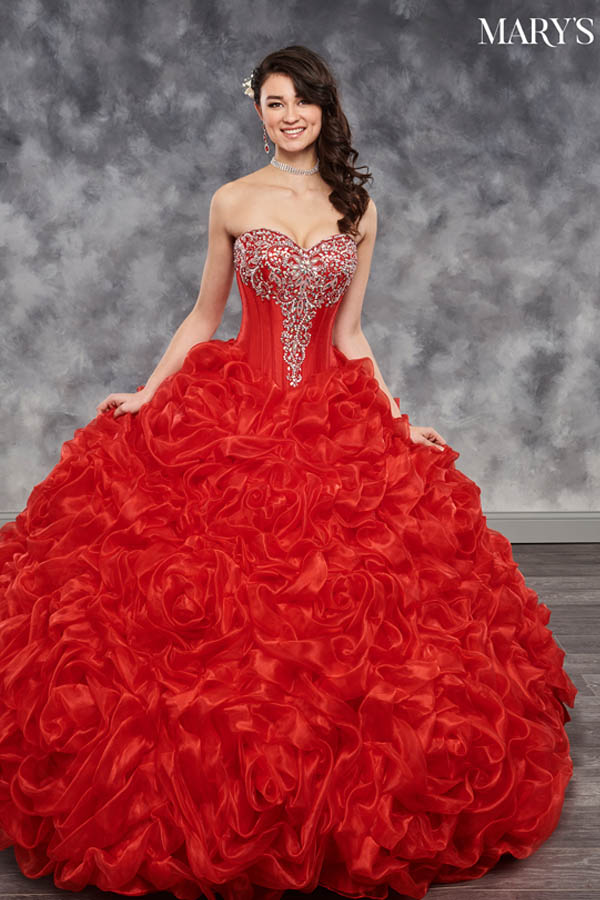 Have you ever seen the quinceanera dolls? Most of them have a dress like this. Its puffy skirt gives your dress a lot of volume. It is very fancy and you can have it in fabrics like organza for a nice impression of the skirt. Also, the tight top makes it a perfect choice for those who want to emphasize the silhouette look without showing too much of the body. Silver appliques in the dress with matching silver accessories will give you a clean and attractive appearance.
3. Comfortable and beautiful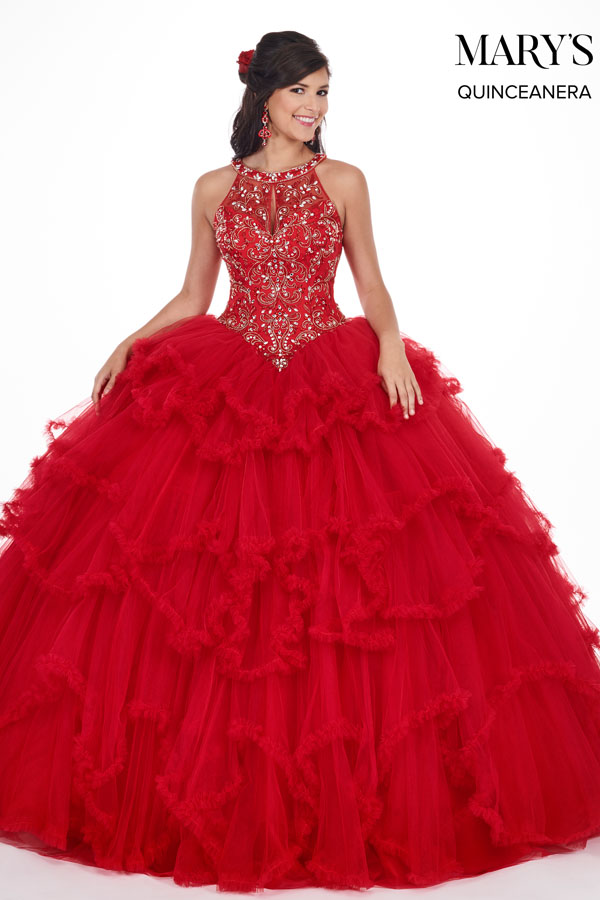 A dress like this is perfect for girls who want to have a perfect look without being uncomfortable. Its layers can be made of cheaper fabrics and still have a great look of fancier fabrics for a rich dress. Without a deeper cleavage, you'll feel more comfortable for moving without worries, making this model more comfortable. Besides the comfy top, your silhouette will look great with the thicker fabric and the volume of the skirt. Once again, the silver details add a nice glow to your dress and make it unnecessary to have a lot of jewelry.
Wearing a red dress is a great option for every season and every type of party. For all kinds of parties and styles, you can find a beautiful red dress to celebrate and to glow. Find out some charming red dresses in the shopping section of our app.