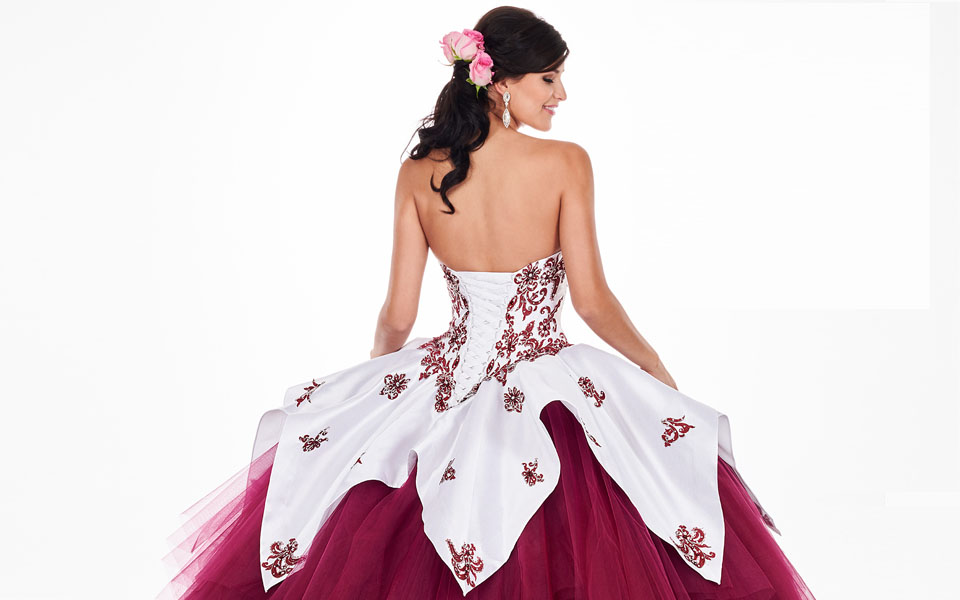 When having a traditional party, you might want to go back to quinceanera roots and check mexican style dresses. This means a happy, colorful dress with layers and/or flower appliques.


1. Girly mexican style dress
A dress like this is very sweet and represents a lot of what a quinceanera is. Though it's model gives a mature impression, with a beautiful cleavage and amazing silhouette, its colors and appliques are sweet and girly. The details of flowers with its branches have a lot to do with mexican style dresses, decoration and culture. It is a great choice for parties during the spring and the summer, especially if you are having a party outside. A lot of volume in the skirt is also a characteristic of mexican style dresses and will make you look very glamorous.
2. Asymmetrical layers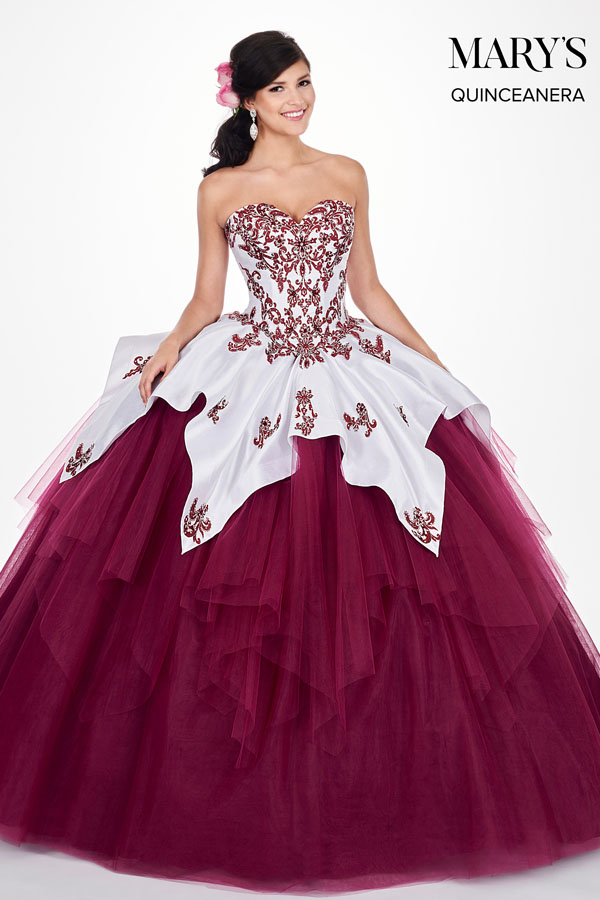 This mexican style dress is a great choice if your fiesta is at night. Though it has layers and appliques that makes it cheerful, its colors make it a great choice for the night or for parties during the winter. Because it has many layers, it can be helpful if the weather is cold. A dress like this is perfect for a more adult, mature look. It can be boostered with gloves or a scarf if the weather requires those accessories. Also, the white top gives the dress an amazing color contrast and makes it look like an upside-down flower with its peduncle. You can wear a dress like this and choose a matching decoration with similar flowers. Though the colors might give it a serious air, the layers and appliques make it youth and cheerful.
3. Princess Peach Layer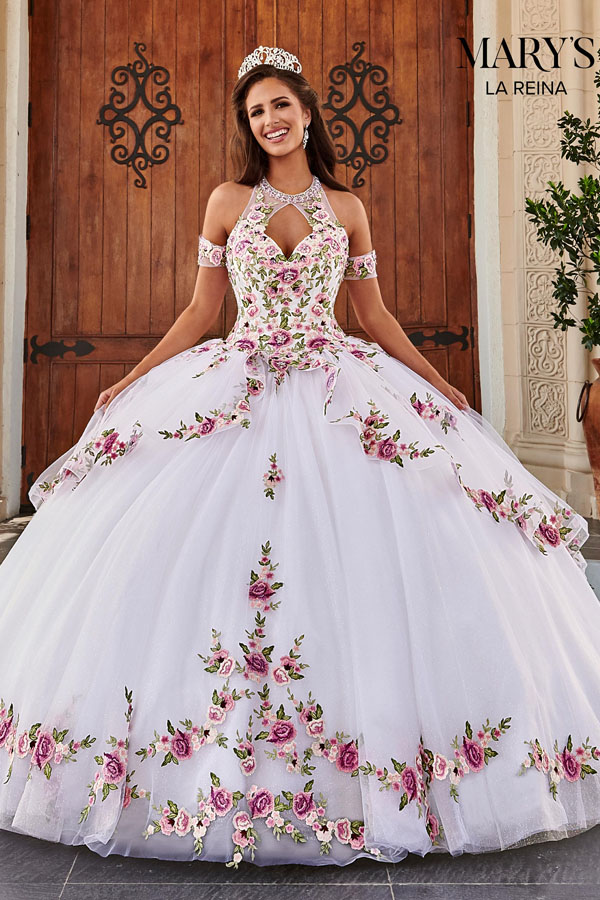 A dress like this is a perfect choice for a very traditional party. It is also a great choice if you want a white dress but would not like to look like a bride. It's cheerful flower appliques make you look sweet and young. Also, its details on the arms are a very good choice for girls with long arms. And who has never wanted to look like Princess Peach from Super Mario? A shorter symmetrical layer on both sides of the skirt will make you look just like a princess and also make the appliques on the edge more impressive.
Traditional parties will have a special glow with mexican style dresses. No matter which kind of dress you want, find amazing styles of dresses in the shopping section of our app.