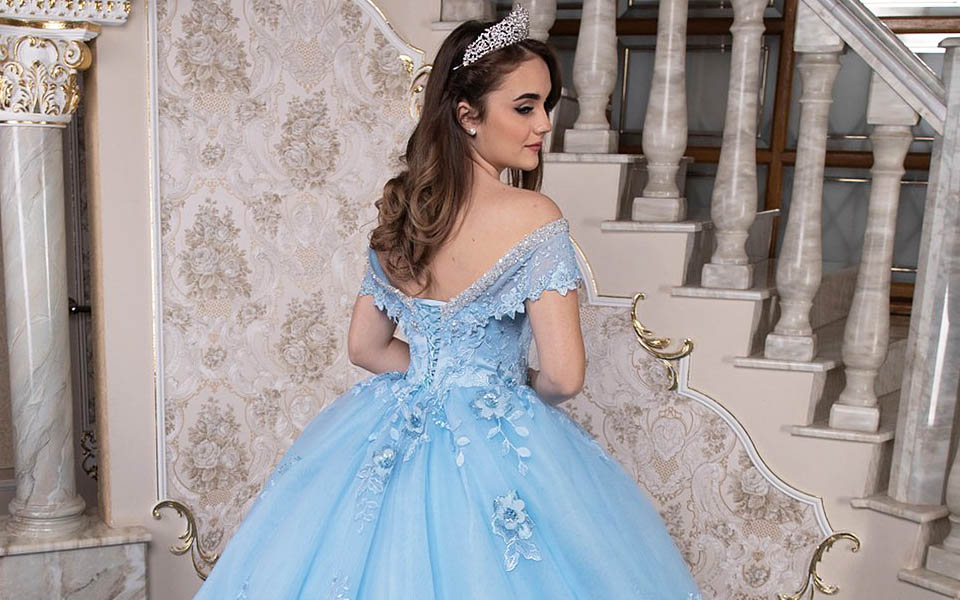 Light blue dresses are a great choice for a quinceañera. It has a Cinderella look and gives the girl a harmonious sensation. You can add appliques or choose different types of skirt, colorful details, and nice tops to make it fit you perfectly. Check out some dresses review for choosing your light blue dress.


1. Traditional Style – delicate details
If you are having a more traditional party, the first dress is the perfect one for you. Its skirt gives you a princess look and its appliques are delicate and sweet. Because the skirt has a lot of volume, it suits well most body types. If your upper body is large, though, choosing a different cleavage might be a good idea for being more comfortable. If you are comfortable with off the shoulder dresses, though, you can wear this one and choose a nice necklace to an even greater your outfit. The discrete flower appliques on the top are specially charming. The style of this dress is simple and elegant, plus it can be worn in all seasons.
2. Modern Style – luxurious details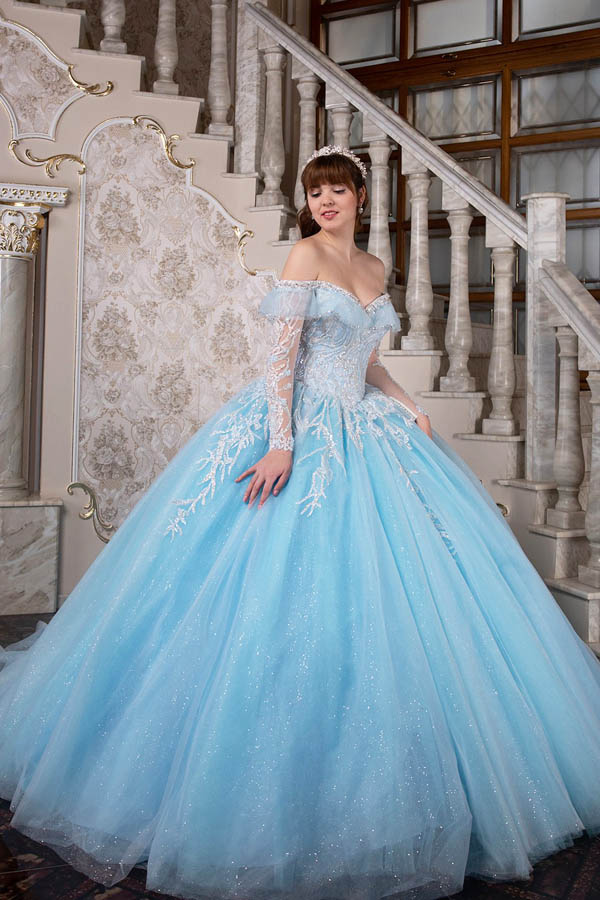 If your party is more modern and you want the dress to be the center of attention, this is the perfect dress for you. It has a princess look, which also looks a bit traditional, but its asymmetrical appliques in the skirt make it more modern. The luxurious appliques make the upper part great for those who want to make the chest area look bigger. It is also a good idea to wear a dress with sleeves if your party is during the winter. Furthermore, its beautiful skirt with glitter details will make your ball gown the center of the party.
3. Modern colorful dress
Do you like the idea of having a light blue dress but still would like to have some color in your outfit? This beautiful dress with colorful appliques is a great choice. Specially for olive skins, those colorful details are a great idea for improving your dress look. The delicate lace with white flowers gives a soft touch to the skirt volume. It is also a great idea to have a dress like this if your party is during the spring or summer. It is a good dress for those seasons not only because of the colors, but also because of the straps instead of sleeves.
No matter what your style is, you can find beautiful light blue dresses in the shopping section of our app.