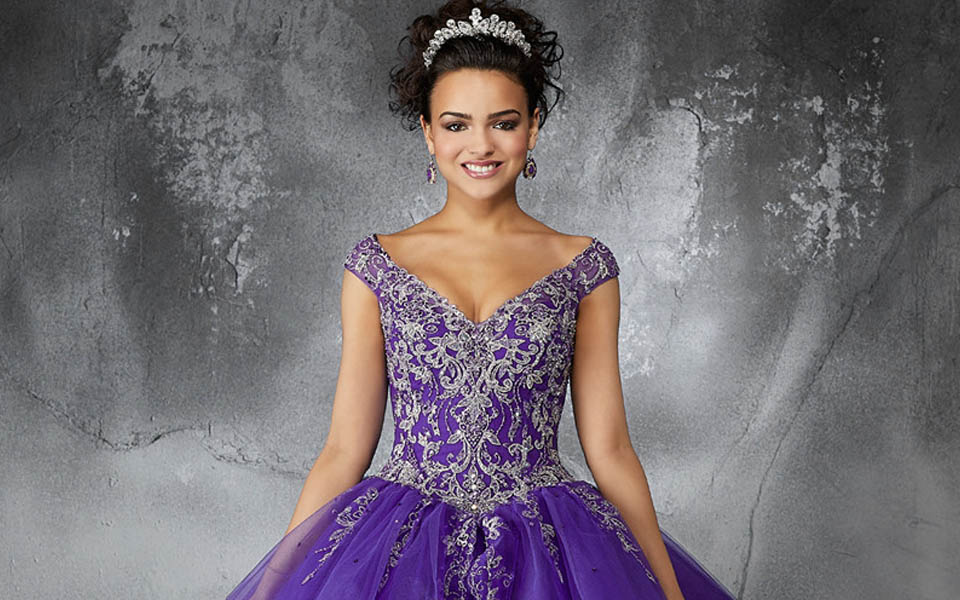 Choosing your quinceañera dress is one of the most exciting parts of preparing the party. What many girls fear, though, is how to put it and have it perfectly fit in the fiesta day. It should be a fun moment, not a suffering. That's why we prepared some tips to make it easier to put your ball gown on and rock on your party. Check it out:


1. Have a white sheet or a clothing rail
You will need somewhere to lay or hang your dress safely while you are getting ready. Have some white sheets or a clothing rail for it. Make sure there is nothing to make it dirty or to wrinkle its fabrics. Beware of foods and liquids on the near in order not to spill anything on your ball gown.
2. Have a towel close to you
If you came from the mass or if you take a long time for getting ready, you will get hungry. Make sure to have a thick towel near you. This way, if you need to eat something, you'll wear it upon you in order not to get your dress dirty.
3. Have people to help you
Whether it is your best friend, your family or madrina, have someone who can help you putting your dress on.
4. Wear the right undergarments
According to your dress, wear the undergarment that will appear the less. Also, the bra should work well with the dress neckline. Make sure it is comfortable and it sits properly so that you won't have to be putting it back to place all the time.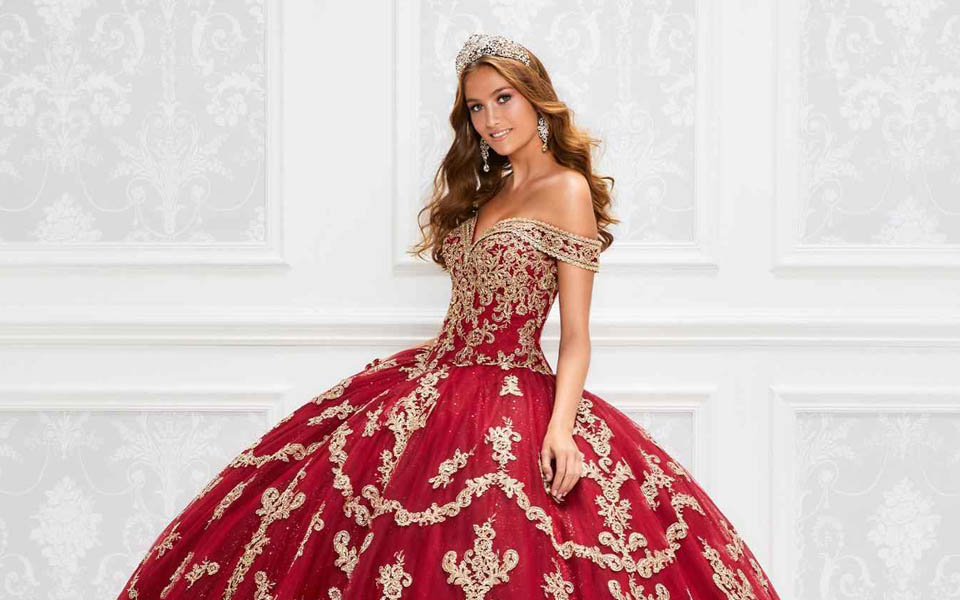 5. Different ways of getting dressed
There are different ways to put your dress on, and it is usually chosen by the type of dress you have. Believe it or not, putting it without thinking in advance how to do it can turn your experience into a mess. Check these techniques out to make your experience easier:
Stepping in: Have the dress completely untied, unbuttoned and with any tie undone (inner ties included). Put your shoes in the center of the dress and have someone helping you to step in.

If you have a petticoat, step it and the gown at the same time. After stepping in, it is just about closing every button, tie, or zipper.
Over the head: Put your petticoat on if you have one. Here's a big ace in the hole: place a light scarf over your head so that your makeup doesn't stain your ball gown. Then have two or more people holding the dress over you and lift your arms. Let them place the dress and then tie the laces and everything that needs to be done.
6. Lifehacks
Make sure you have enough breathing space. The dress already makes you look incredible, don't tie it too much. Being comfortable in your dress is important for enjoying the party.
Wear sporty shorts under your dress. This will be very comfortable and will help sliding the dress in.
Be sure you are not with your earrings on. It might sound silly, but often we have small earrings that we even forget we are wearing. If you choose to dress over the head, you might have problems such as tearing your dress with your earring. Be attentive.
Following those tips, you will be able to put your dress on without problems. Try to make it a fun moment, have a friend or your madrina around and enjoy this time together. Take a look at yourself in the mirror when you are ready. You are beautiful and deserve to enjoy this day the most.